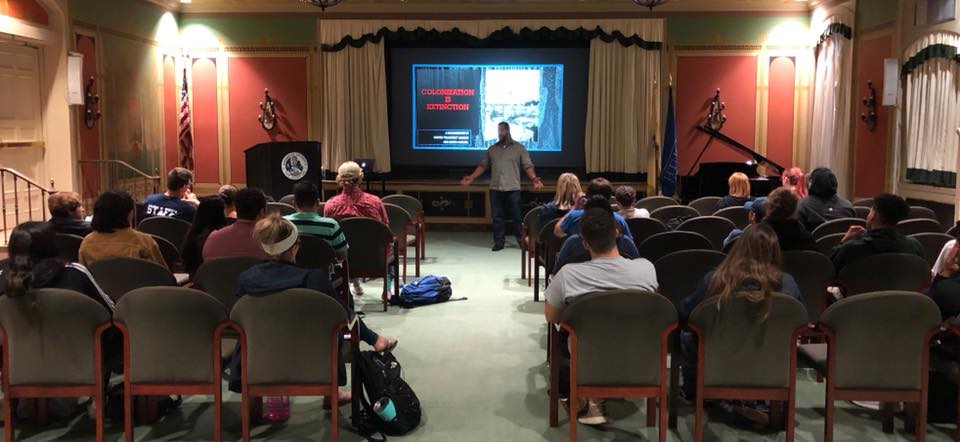 OCHO IS A 501(C)3- ALL DONATIONS ARE TAX DEDUCTIBLE
OCHO prides itself on offering educational and community services. The best way for us to be able to offer those services is by collecting donations from generous donors like yourselves. Even a small donation can help. Help us help the community become involved, strengthen cultural bonds, and provide much needed services to our people!
OCHO is a 501(c)(3), which means any donation you make is tax deductible. Once a donation is made, you will receive an electronic receipt with the name of the organization, contact information, Tax ID number, date, and donation amount.
WALTER "GUALTERIO" ALOMAR
Walter "Gualterio" Alomar is an activist and a film maker, who was inspired by his love for his people to create this organization. Through OCHO, he has been able to offer a variety of community based services; such as educational programs, activism campaigns, and produce and present his documentary, "Colonization is Extinction." He has been the guest speaker on a number of panels at collegiate and governemnt instituions as an expert on socio-political issues facing Puerto Rico.
Jessica Alomar, LPC, LCADC, ACS
Jessica is, by trade, a licensed therapist a Clinical Director of a behevaioral health program in New Jersey. As the Vice President of OCHO she has created and facilitated grant funded counseling programs to the community, as well as produced the documentary, "Colonization is Extinction." She has been featured as a panelist discussing socio-political issues facing Puerto Rico and has been instumental in the facilitation of OCHO's programs