HURRICANE MARIA MEMORIAL MONUMENT FUNDRAISING
HURRICANE MARIA MEMORIAL MONUMENT
THE MONUMENT HONORING THE VICTIMS OF HURRICANE MARIA WILL BE BUILT SUMMER 2021 AT TAINO TOWERS!
This item is direct replica of the monument to be built at Taino Towers in Manhattan this Summer. Due to COVID-19 the timeline of this project was forced to be pushed back, HOWEVER, construction has begun! But you can still be a vital oart of this project. There are a number of ways to donate and get involved. You can donate to the project directly, by using the "donate now" button below. You can also purchase one of the memorial monumnent collectible figures you see here, by clicking the button below! The monument will not only be a way to honor those lost due to Hurricane Maria, but it will be a community meeting place, and where we will host yearly commerative events. Contact us at theocho.net@gmail.com for more info!
If you are interested in purchasing your own Hurricane Maria Memorial Monument collectible figure, like the image above, click the "Buy Now" button. These colectibles are over 9in. tall and a perfect way to support this project AND show your love for the people of Puerto Rico. These are one of a kind, and will not be re-stocked. Get them while they are still available!
If you are looking for other ways to help, you can also head over to our teechip campaign and purchase one of the items we have for sale. 100% of the proceeds from these sales go directly to the Hurricane Memorial Project. You can see one of the t-shirts modeled to the left, and some additional items shown for examples below. We also have other syles of shirts, sweatshirts, and women's clothing available.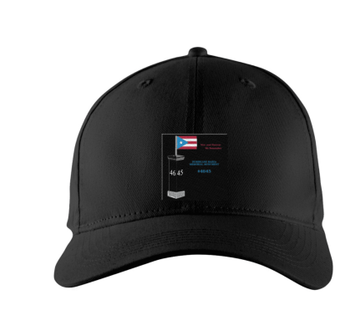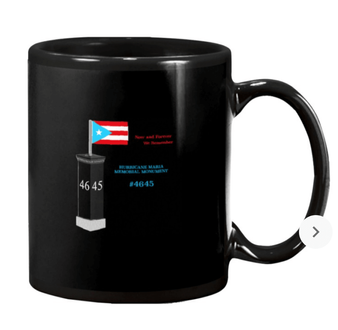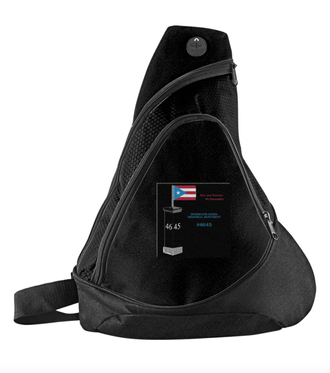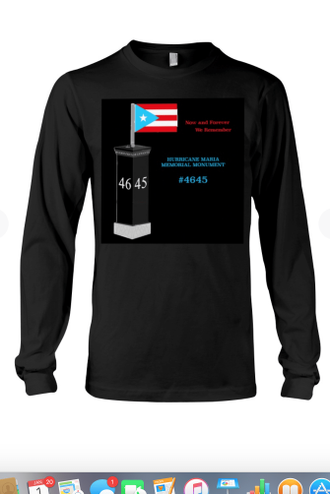 And for those of you interested in Spanish options, we also have a Spanish line of merchandise!
Special thanks to Our supporters!
We want to thank all of those who have already supported the Hurricane Maria Memorial Project. OCHO would like to give a special thanks to Maria Cruz (pictured left), who has been instrumental in the making this project come to fruition. Without all of your generous support we would not be able to make this project come to life. Below you will see some of OCHO's benefactors with the collectible monument mentioned above.